Fantasy sports are becoming increasingly popular among sports lovers all over the world. It lets them build teams with their favorite athletes and pit them against other teams. FanDuel is a well-known host for this kind of game. But most beginners tend to find it hard to win on this sort of platform.
So, why is FanDuel so hard?
A general lack of draft knowledge is one of the reasons behind people losing so much. Not knowing how injuries, salaries, and recency bias affect the outcome can also lead to potential losses.
Generally speaking, these games tend to get easier the more experience you accumulate. There are plenty of known pitfalls that beginners fall into and plenty of advanced strategies that pros use to win big.
I'll explain what the pitfalls are and how you can avoid them and give you some tips on how to win while I'm at it.
Backed by Mark Cuban, Adam Schefter, Kevin Durant, Matthew Dellavedova, and more!
Use Paypal Or Any Popular Payments
$100 Money Back Guarantee (Terms & Conditions Apply)
24/7 Support
Use Promo Code 'DFF' For a Match Bonus Of Up To $100
Sportsbook, Casino & Racetrack All On One Platform
125% Sign-Up Bonus & 200% Crypto Bonus
Fast & Easy Deposits
24/7 Personalized Service 365 Days A Year
Why Does FanDuel Feel So Hard?
Lack of skills, strategy, and game knowledge is why most novices cannot win at FanDuel.
So, the learning curve of FanDuel is high. But don't lose heart about that. A team is only as good as the players you choose. And it does not take long to get the hang of the system.
As soon as you start avoiding rookie mistakes, you can expect to see consistent wins.
There are a lot of people playing each week. There are so many bets that it's almost impossible to lose too many times. There will always be someone weaker than you.
Also, you can jump into the mix of higher-ranked players once you get your strategies down.
See The Complete FanDuel Guide & Review Here
Common Mistakes That Are Holding You Back In FanDuel
Mistakes are a natural part of learning, and you can advance as long as you learn from them. These are some of the biggest mistakes beginners make:
1. Being Unclear About contest Drafts
The high stake tournaments will always have a ton of contestants. Many of them will go for players with a high price ceiling. This kind of draft is a high-risk, high-reward lineup. Most beginners also choose to follow the trend.
That, my dear friend, is mistake number one. FanDuel is a platform where you do not want to place all your eggs in one basket. Consistency is always better than a make-it-or-break-it deal.
Unfortunately, most newbies fail to grasp this crucial point and suffer losses.
In this case, contrarian picks are the way to go. A contrarian pick means going against the flow. You pick some unpopular players instead of the popular ones. That will help you avoid picking the same players as your opponents.
But for cash games, you want to pick stable players instead of obscure ones. Not the absolute top guys, but stick with ones that have a high average.
2. Ignoring The Replacements
Fantasy sports platforms like FanDuel try to replicate as many real-life concepts as possible. As such, players getting injured is a common occurrence. Even the best teams can crumble due to a single injury if your replacements are bad.
Beginners, in particular, spend a lot of time and resources picking their main lineup. They fail to select competent replacements for the game and get clapped by weaker teams due to injury.
I would suggest picking a weaker lineup to get a few decent replacements. They are that crucial.
Try to be especially careful about injuries and replacements in games like football and basketball. These games have the highest injury rates.
The good thing about all this is that these replacements are always cheap. Most of them are low-salary players that people don't know that well. Given the opportunity, they can outperform their salary range.
3. Failing To Value Potential
Most people tend to focus on rising stars rather than equally competent but unpopular players. That's why you will see them paying more attention to players that are in the spotlight.
This behavior is not too bad, but have you noticed how obscure players end up sweeping entire games?
There are plenty of veteran players that have down seasons. But they often flare up to outshine everyone from time to time. I'm talking about people like Jordan Reed, Jamaal Charles. People who swoop in to take entire games out of nowhere.
When making your lineup, you want at least one of these types of players. Someone not in the spotlight but has the potential to carry games.
Also, a good game will raise the salary of that player for the next one. That does not mean their practical value is increasing. Potential stars are always better than actual stars in fantasy sports.
4. Not Paying Attention To Salary
Salary is one of the most crucial parts of a lineup. It determines what your team will look like. It is the one resource you should never squander on emotional preferences.
If you predict someone will make a killing that season, then fine. But always consider their salary.
You want to get the most amount of productivity from the least amount of salary. Some players have their salaries boosted after winning big games. These are the hot choices for most beginners, but you don't want to follow the stereotype here.
Notice how I said a player's salary rises after a good game. You want to get this kind of player before the big games. That way, you can invest less money in critical players. You can use the rest of the funds to bolster the ranks of your team even more.
Top Rated Daily Fantasy App
Underdog Fantasy is our pick for users looking to try a new and exciting daily fantasy sports experience.
Backed by Mark Cuban, Adam Schefter, Kevin Durant, Matthew Dellavedova, and more!
Use Paypal Or Any Popular Payments
$100 Money Back Guarantee (Terms & Conditions Apply)
24/7 Support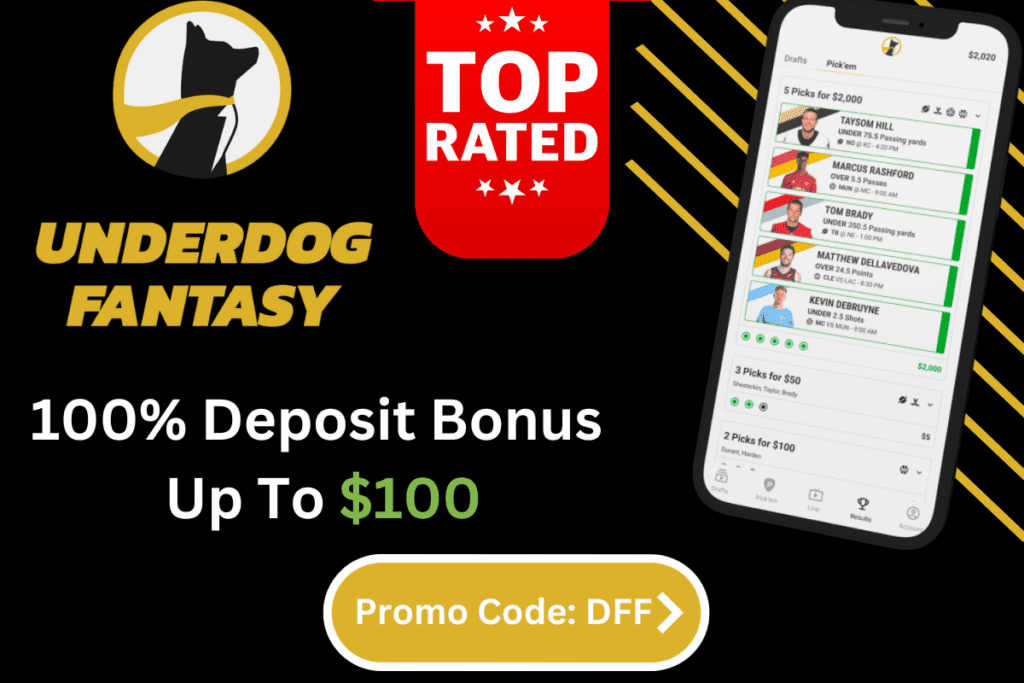 Helpful Tips For Winning At FanDuels
You can't expect to win FanDuel through sheer luck. Avoiding pitfalls is only one part of the equation. It would be best if you had viable strategies to get a consistent win rate. Here are some tips to help you along:
1. Learn To Manage Finances
Having a good grasp of the economy and finances is the key to winning fantasy sports. Try to keep your expenses as low as possible for each slate.
Spend half as much on GPPs as you would on a cash game slate. Joining more buy-ins is the best way to ensure success. It's OK if you are joining games with cheap stakes. The point is to spread your eggs as far as possible.
2. Learn From The Pros
Pros are pros for a reason. They spent a tremendous amount of time on these games, perfecting their strategies after countless trials and errors.
You can enjoy the fruits of their labor by analyzing their strategies. Always check what type of lineups they are using, and try to analyze why they are using those players.
3. Vegas Betting Line Is Your Friend
The Vegas line is one of the most in-depth research tools you can ever find. You can check the statistics there to find more info about how the games work.
Sports betting is very accurate. Many people are investing an insane amount of money in it. So their research and predictive abilities are top-notch.
4. Learn About The Game Formats
There are cash games, GPPs, and contest games on FanDuel. Each of these formats needs different strategies to win. Do some research and see how others are approaching a format before jumping in yourself.
Conclusion
After going through this article, I hope now you understand why is FanDuel so hard. Winning is less about luck and more about proper strategies. As soon as you get the hang of it, the better your performance will be.
I hope this article helped you better understand how FanDuel works and how to win in it.